12/11/22-12/17/22
Here's one more guest post from 8-year-old James' private blog. I thought he needed one more nice one after the India post. As before, my Instagram posts and country counter are below his work.
---
To start, everyone LOVED Sri Lanka! After India, we flew to Colombo, Sri Lanka, where we stayed at a not-a-very-nice place but it offered airport transportation in a huge bus. Luckily, breakfast at the hotel was delicious and had really, really good bread and butter. There was some fruit, but the mango and passion fruit looked identical so each bite was a fun surprise, sometimes not a good surprise.
From the hotel, we visited Colombo's fort area for the afternoon and ate lunch. We immediately took a beautiful train ride to Kandy. When we exited the train station, there were loud bats everywhere! We all really liked it because we like bats. We walked up a huge hill to our hotel, which was really nice (the hotel, not the walk!). They served us ginger tea and biscuits and then we went to bed.
On our first whole day in Kandy, we had a really good breakfast with jackfruit and delicious coconut honey pancakes. (The pancakes were my favorite food in Sri Lanka.) The hotel overlooked Bogambara Lake, which we walked around. On our walk, we saw a GIGANTIC lizard! (It was about as tall as me!)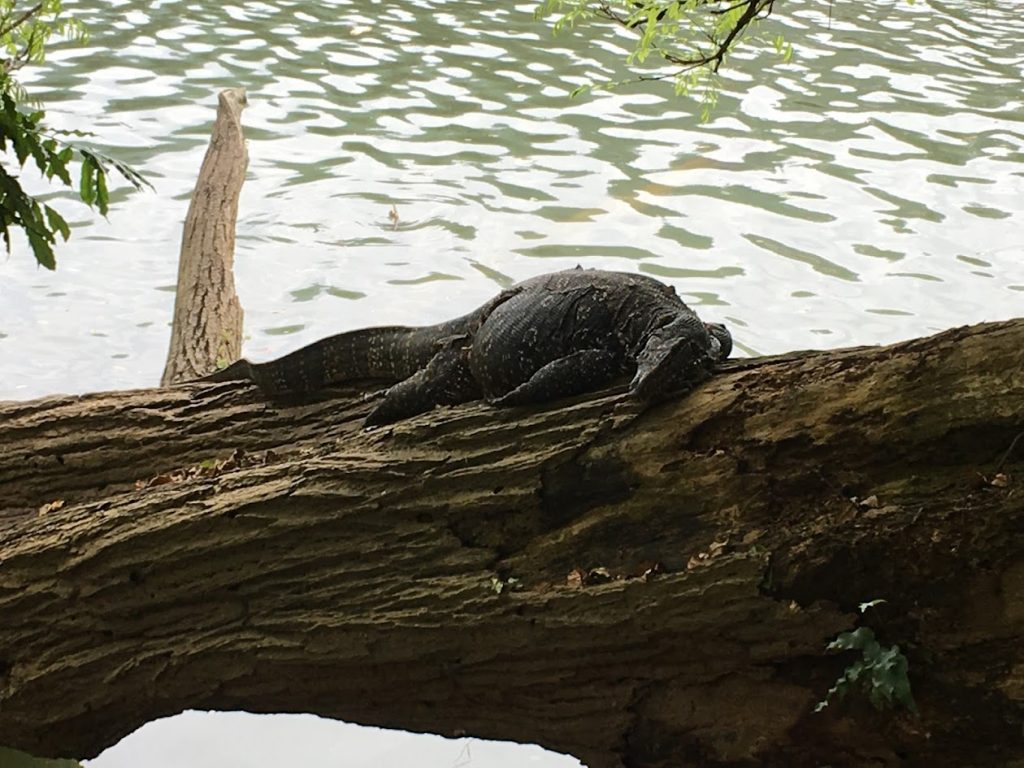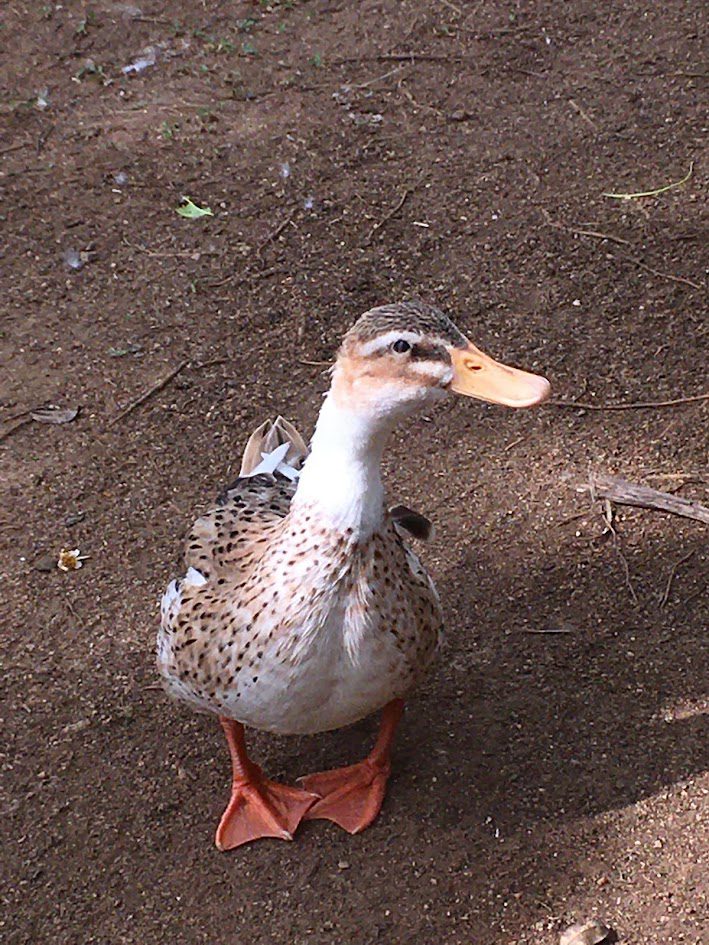 We saw tons of birds and ducks, and we ate at a restaurant called the Hideout Lounge. We also visited the Temple of the Tooth, which has the Buddha's tooth and a very boring museum on world religions.
The best part of Kandy (other than the food), was the Kandian dance, which had nine parts including firewalking. The dancers did tons of backflips and acrobatics and had extreme balancing skills. The firewalking was the best part. People somehow stuck the fire on their tongues and juggled flaming torches.
On our last night in Kandy, we took three-hour long cooking class. We cooked 14 meals, including 10 curries and an excellently spiced chicken. We could only eat a fifth of it. I didn't really like it because it was too long and too much food and I don't really like curries. The host family was really nice though.
After Kandy, we took another beautiful train back to Colombo (the train was at 6 am!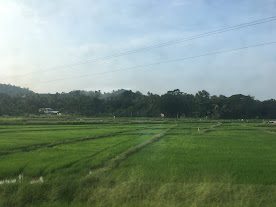 Because it was dark and my bag was heavy, I fell down and got a massive, bleeding cut on my knee. It bugged me for three months afterwards but I don't have a scar anymore). We visited a museum and walked around Colombo, in the burning heat. The best part was that we ate lunch at a very fancy restaurant. The chefs are brothers and both used to run Michelin starred restaurants in France. I don't remember what I ordered, but I did get chocolate mousse for dessert! It was delicious.
We took a train after lunch to Galle, on the southern coast of Sri Lanka. We stayed in a small hotel but there were tons of mosquitos everywhere that only swarmed me. I lost a lot of blood to mosquitos that week! From our hotel deck, we saw monkeys, peacocks, and kingfishers. Every single restaurant in Galle was closed until 10 am! We walked around the old fort and a man offered to jump off a cliff for money, but we said no. My family went swimming in the ocean, but I didn't because of my knee. I also pet a lot of stray dogs.
After Galle, we got a taxi to Colombo and flew back to Delhi, India for one night. When we arrived in Dehli, we had the worst immigration experience ever! It took over one and half hours, even though we already had our Indian visas! Mom and Dad still get angry whenever they think about it. But then we stayed in a very nice hotel for one night before flying to Nepal. There were cows on the road outside the hotel.
---
Here are my Instagram posts with the country counter after:
As a bonus, here's my Instagram post commemorating the first 6 months of the trip, which is a mark we hit right before coming to Sri Lanka:
Country counter after Sri Lanka:
31st country of our trip
Me: 69 countries (including 40 eating McDonald's)
Karen: 69 countries
Henry: 44 countries
Charlie: 40 countries
James: 37 countries