Just a quick post, almost two months later, but I wanted to capture here our first flights since the pandemic started. Here's just me and Karen on our way to Rome at the end of March: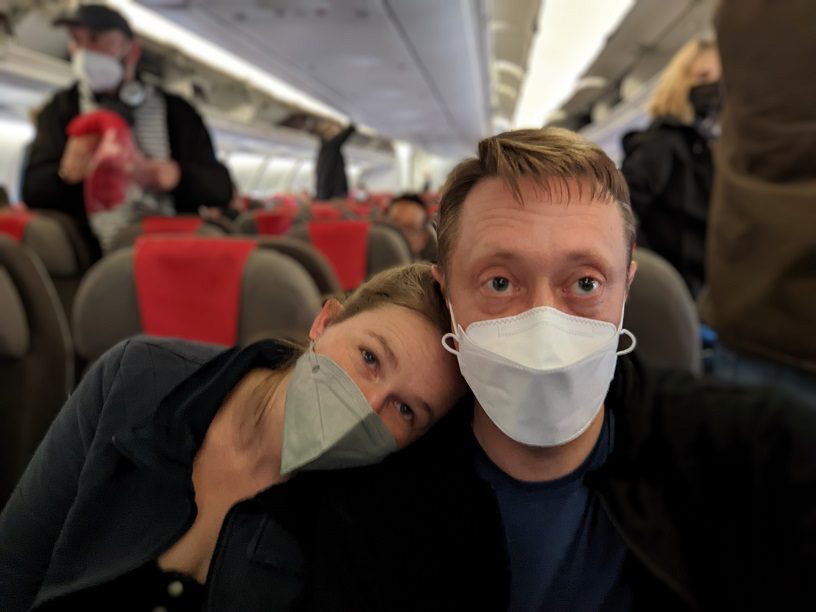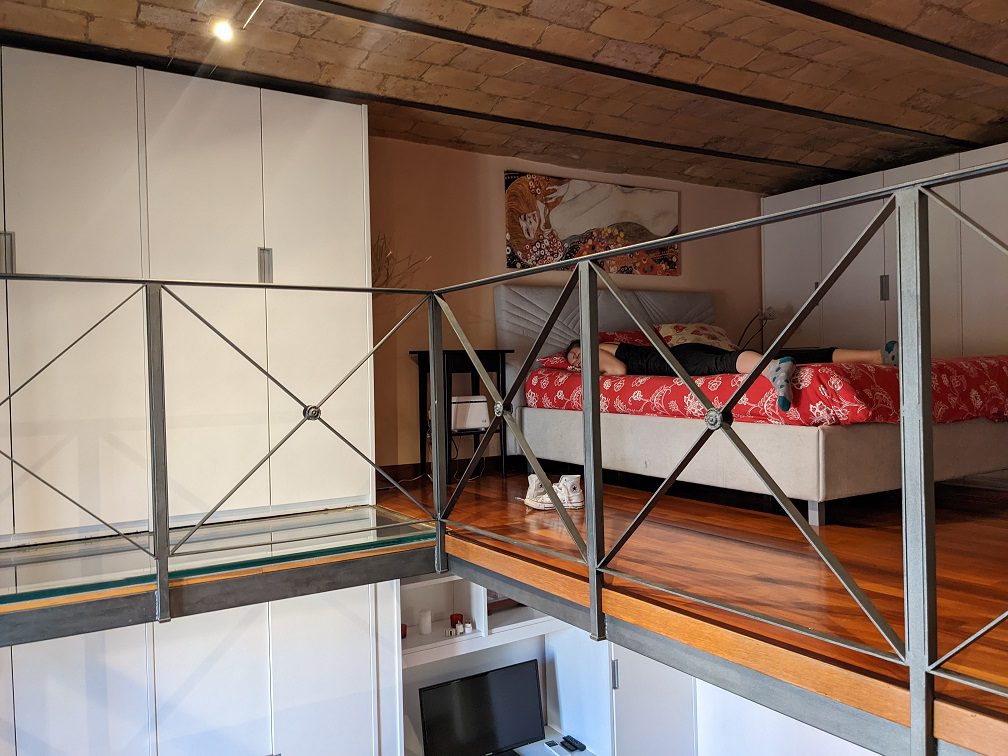 It was only a brief rest, though, because we were only in Italy (without the kids!) for a short 72 hours. Our first night and then Saturday, we walked all over and took in some of the sights of the city. Saturday afternoon, we went to the Vatican and took a tour of the museums before heading over to a fancy dinner in Trastavere.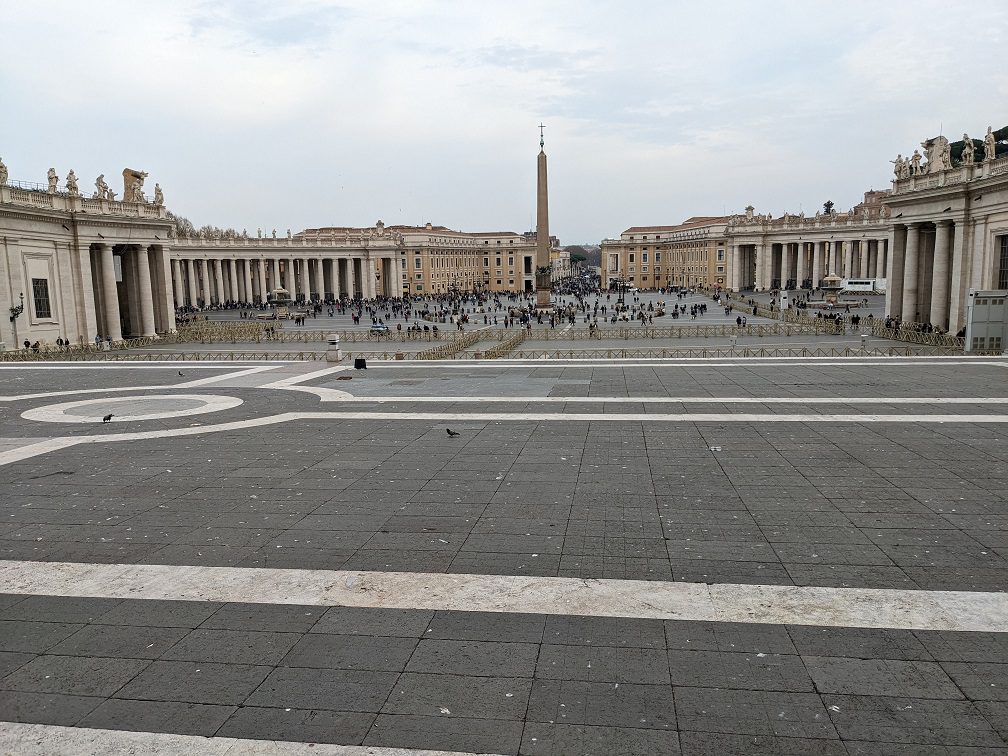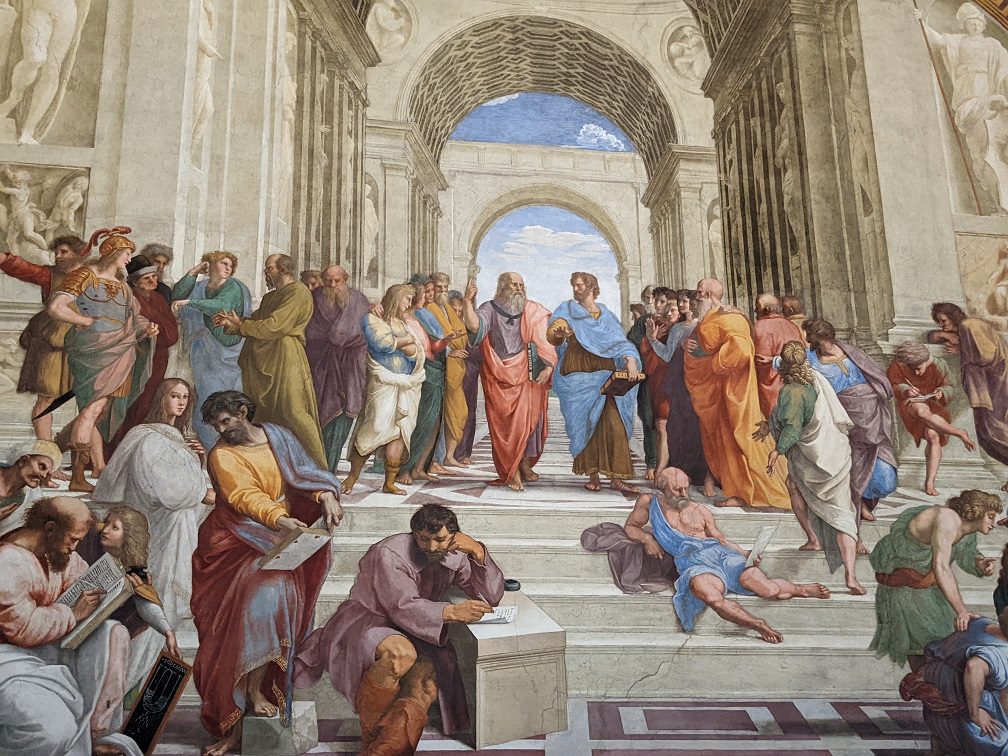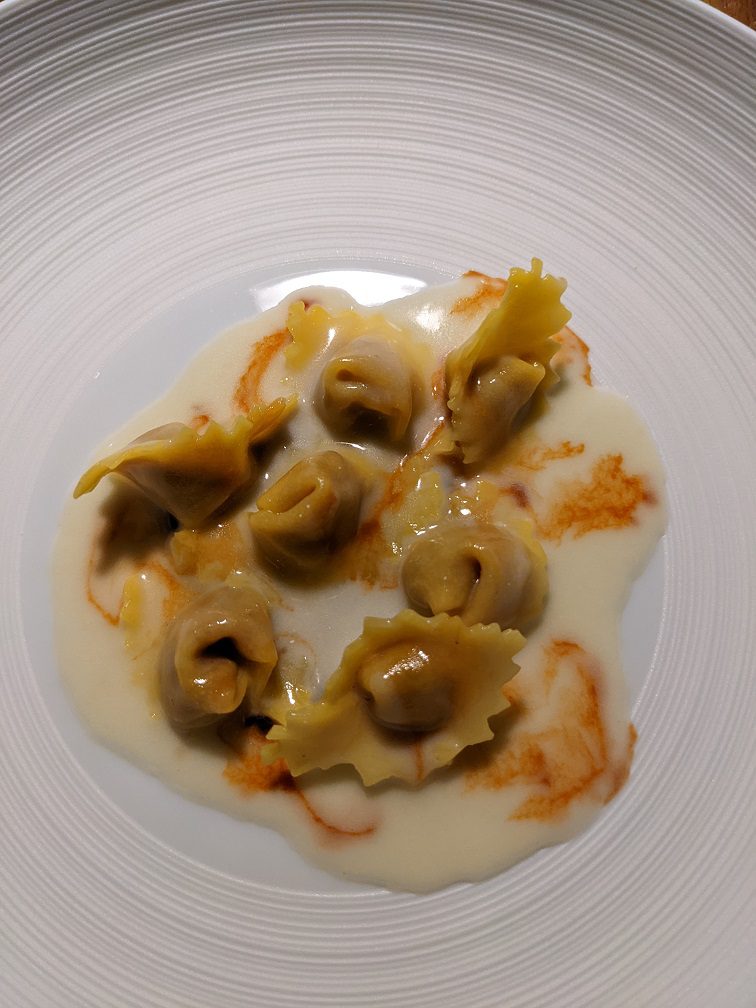 ---
Sunday morning was the marathon! I ran with 10,000 other people through central Rome. The first half or so of the 26.2 miles covered neighborhoods that Karen and I had already walked through. I was excited to finish in 4 hours and 5 minutes, which was a personal best by at least 12 minutes. (This was my third marathon ever.)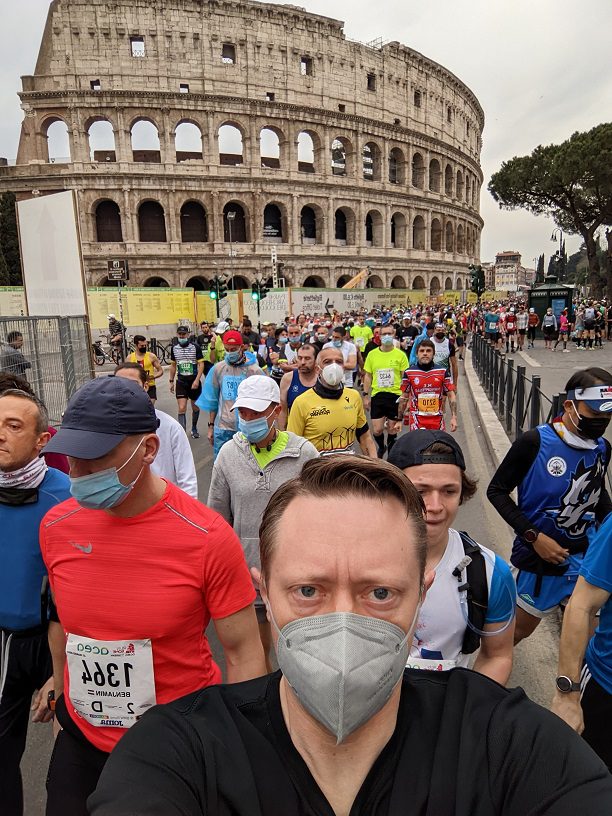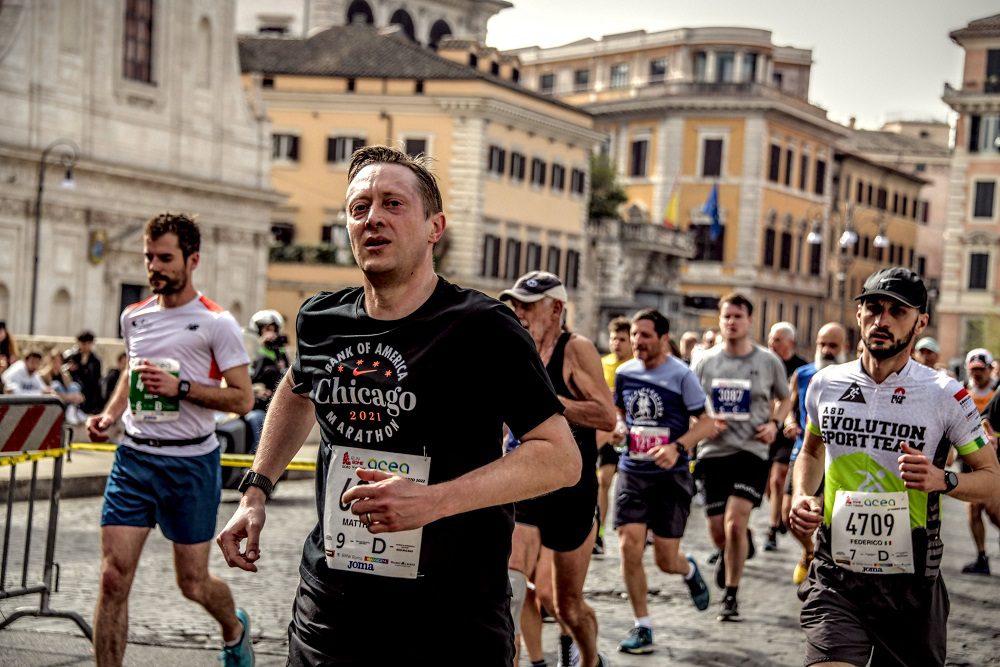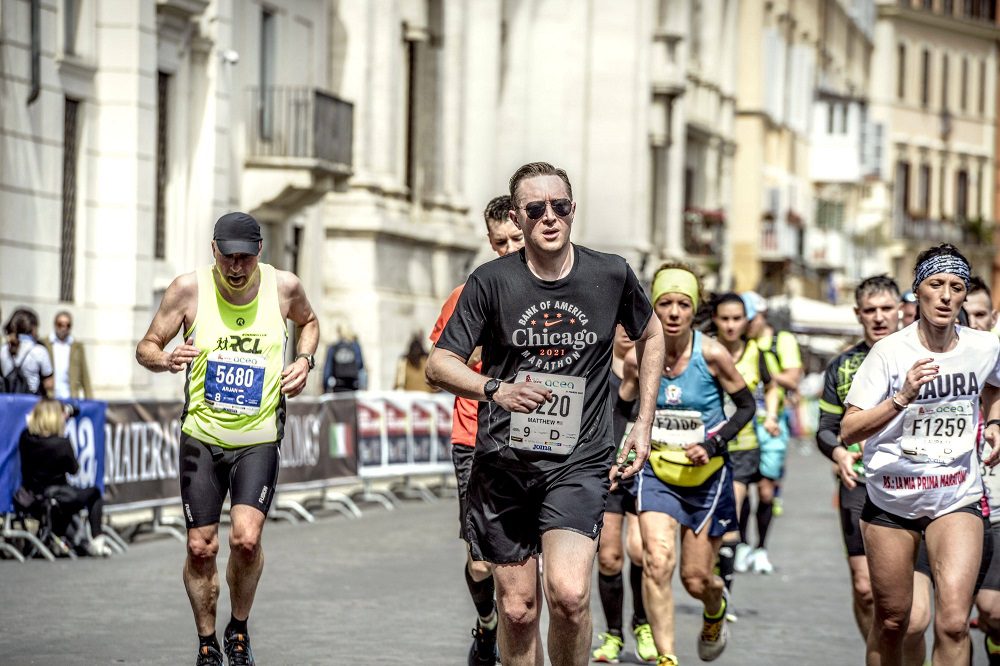 Karen proudly slept in while I ran my race, but we ate some pizza in a park afterwards and then went out for a second fancy dinner before flying home the next day! Both of us have visited before, so we didn't feel bad about skipping a few of the big sites, but we're definitely planning to return with the boys, likely in September.
Speaking of our trip, we leave in 2.5 weeks! Our first stop will be Stockholm. I'm planning to post something here roughly every week, posting more frequently to Instagram. Next week, I plan to write about some of the logistics of taking a one year trip around the world while homeschooling three kids. (As a preview, the logistics are mostly annoying.)
Since this is intended to be a family blog and I've only shown me and Karen so far, here is a recent shot of the boys with their fancy easter baskets at my parents' house.